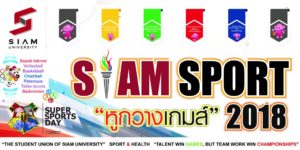 This year the Hu-Kwang Game 2018 (Siam Sports Day) with the theme of Harry Potter was organized by the members of Student Council of 12 departments on Saturday 31 March 2018. There were four teams; Yellow (Hufflepuff), Red (Gryffindor), Blue (Ravenclaw) and Green (Slytherin). This year students from International Program BBA participated in the Yellow team. International students from yellow team played Basketball, Table tennis, and Chair ball and they also participated in the morning Parade and won the 1st prize.
Students from Thailand, Nigeria, and China also played Basketball and won the 1st Prize.
In Table Tennis, the yellow team won 1st prize in doubles and  Runner-up in Singles
The event ended up with Cheerleading competition where the team received an honorable mention award.
The event was conducted in 2 languages; Thai and English and students from Myanmar and Thai were the MC for the event.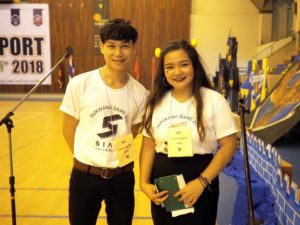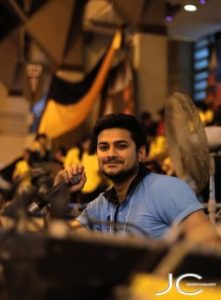 Congratulations to all the winning teams and participants.
Contribution by: Suriyain Phongitthidej (Angad Sachdev)
Photography by: Jeremi Castex (AE)